Just picked-up the Tommy Guerrero and Mark Gonzales decks from HUF along with the shirt that coincides with this Professional Legend Series. All of the shapes are solid.
They're all a must so I may go back to snag the remaining series before they run out. Each board is hand-screened, laser numbered and laser signed. Custom shapes were specified by each skater. A formidable release from the good people at HUF.
Support skateshops and go skateboarding…
$60 a deck.
Click images below for direct purchasing through the HUF site.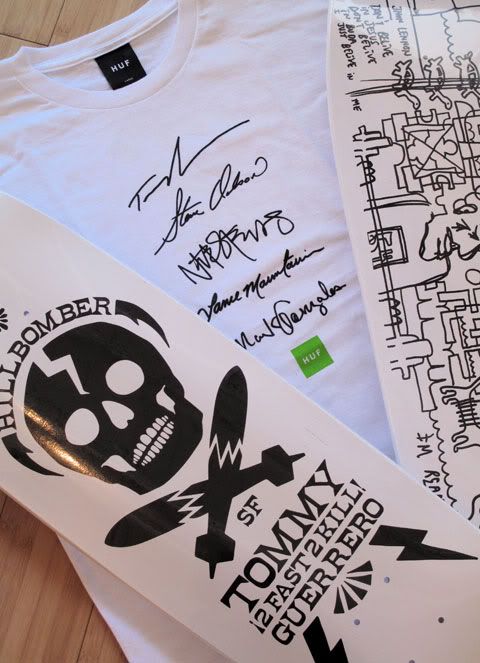 Tommy Guerrero: 1/125
Lance Mountain : 1/125
Mark Gonzales: 1/150
Natas Kaupas: 1/125
Steve Olson: 1/100
---
HUF SF
812 Sutter St.
San Francisco, CA 94109
415.674.3744
HUF LA
410 N. Fairfax Ave.
Los Angeles, CA 90036
323.944.0017