I've been fortunate to have taken most of my closest friends and family to see Bill Frisell play throughout the past 13 years in various groupings and solo performances. He resides in that personal-space as one of my most cherished musicians.
In recent years, his drawings have appeared on the cover of his album, "The Willies" and his book, "An Anthology" but for the first time, 3 Serigraph prints and a postcard drawing are being offered. This short run is in an edition of 16.
We wanted to share our signed edition of prints before we get them framed.
Oh yeah, all ≡−≡− orders will include a Bill Frisell postcard until we run out of them. Thanks to Bill Frisell and to Adam at Songline/Tone Field Productions for the support.

Postcard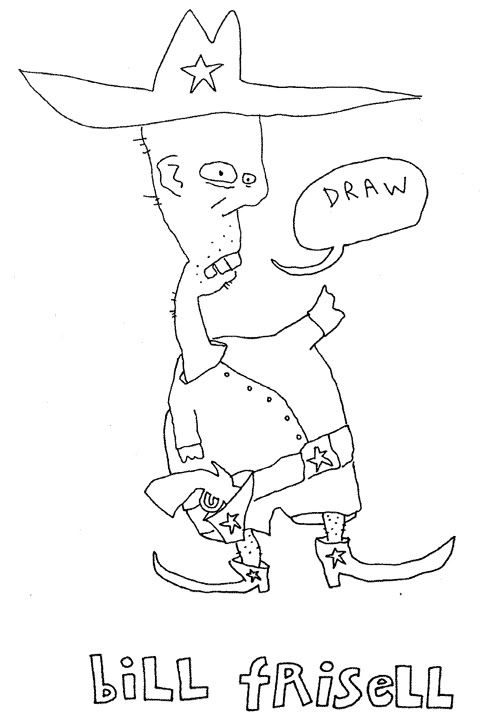 Signed print, edition of 16


Signed print, edition of 16


Signed print, edition of 16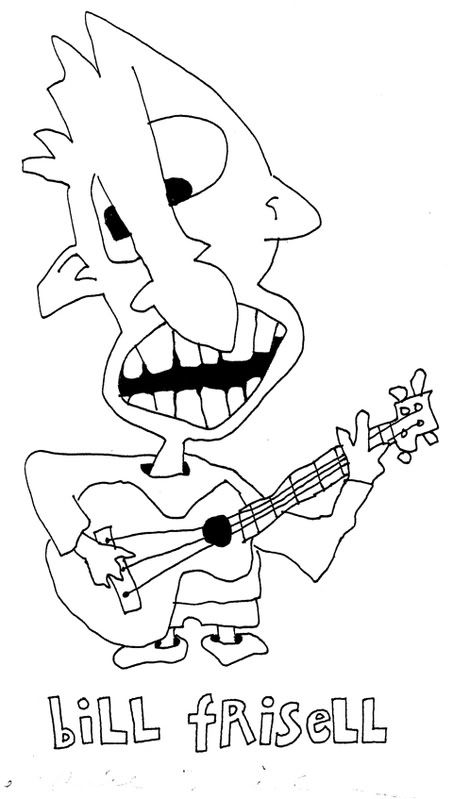 The Willies


An Anthology