We were honored to be invited and participate in this years 2nd Annual, ""http://www.3stripeskatehype.com"target="_blank">3 Stripe Skate Hype" (July 14-24), in Shanghai, China, created by FLY Skateshop, Original Heads (from Canada/China), and adidas Skateboarding. Invited attendees consisted of various artists, photographers, filmer, and an awesome logistical team of event organizers, all for the benefit of skateboarding.
Artists and photographers were asked to create their works on select obstacles along with filling a large gallery space with original art, while all being housed in a unique setting in China.
The location was the Shanghai Sculpture Space. On July 19, the event began with an open-house for artist-installation, along with a massive 48 hour build of the interior by 50 or so park builders.
From July 20-22nd, the largest contingent of the best skateboarders from China gathered to compete and show us all how healthy their skateboarding scene truly was. Also in attendance was the adidas Skateboarding team, judging and putting on a demo intermittently throughout the event.
Regardless of the heat and humidity (which I kinda enjoyed after 5 or so days), it was nothing short of an amazing experience, as the group that I was honored to participate with would contest to. The outcome of their hard work and dedication paid-off in many ways.
Fortunately, we had the opportunity to venture out and explore one of the most modern cities in China.
The experience was not only humbling in many ways but eye-opening in the most positive light.
The photos below are essentially "trip photos." A montage of the artshow and skatepark is below along with links to complete coverage of the contest provided at the very bottom.
Thanks to everyone who participated towards the planning of this trip and all those that attended.
Invited Artists, Photographers & Filmer:
Andrew Pommier
Matt Irving
Sandro Grison & Color Magazine
Allister Lee (ALIST))
Benjamin Deberdt & Kingpin Skateboarding Magazine
Mark FOS Foster & Heroin Skateboards
Kirk Dianda
Yong-Ki Chang x Hessenmob Skateboards (featuring Don Pendleton x 3131 (featuring Isaac McKay-Randozzi)
Fan (photographer)
Thrasher (artist)
Mahalo's for EVERYTHING to:
Tim Sedo (Original Heads)
Jeff Han (FLY Skateshop, China)
Mat Morgan (Original Heads)
Matt Irving
Brian Smith
The Shanghai Connects (That's Everyone Involved!)
adidas Skateboarding
Also, congratulations to Tim Sedo and his new fiance, Debbie Wong on their recent engagement. Well wishes to you both…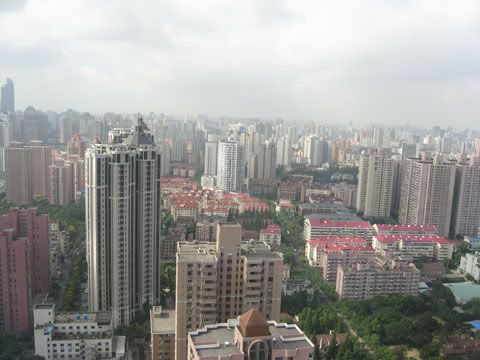 Shanghai's skyline is 8 times larger than New York City.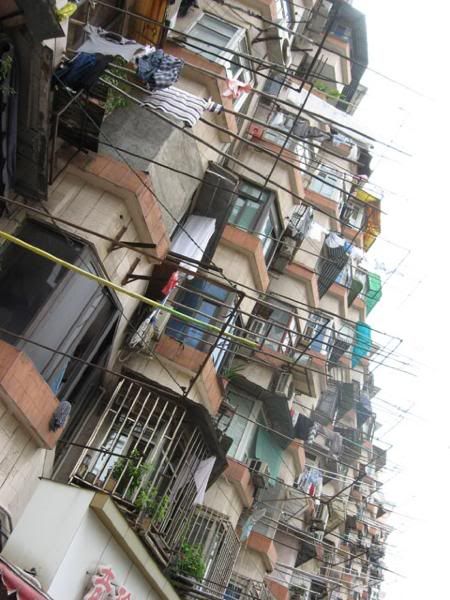 20 million folks live in Shanghai with up to 3-5 million coming to
work from outside of the city on a daily basis.



Andrew Pommier, Sandro Grison, Tim Sedo, & Allister Lee in front
of

FLY

Skateshop



Mongolian/Chinese hotpot dinner with the most food options to
boil in your soup I've ever seen in my life. Photo shows only a small
portion of what we were offered.
No one got sick on this trip… not once.





FOS

& Sandro, pre camera-focusing.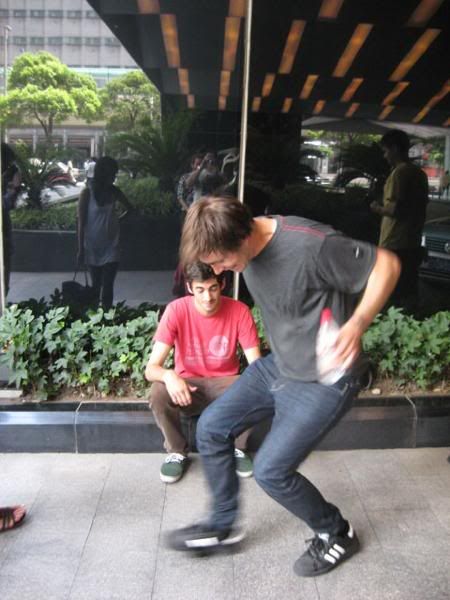 Exact moment Sandro's camera got focused by Andrew Pommier.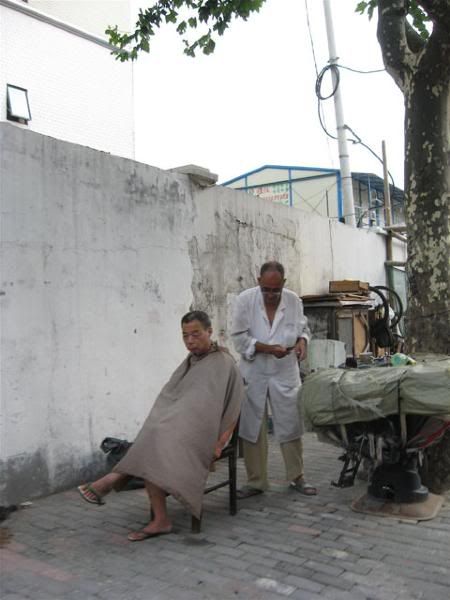 No overhead to speak of, just a straight barber in the middle of a
busy sidewalk. I'm next…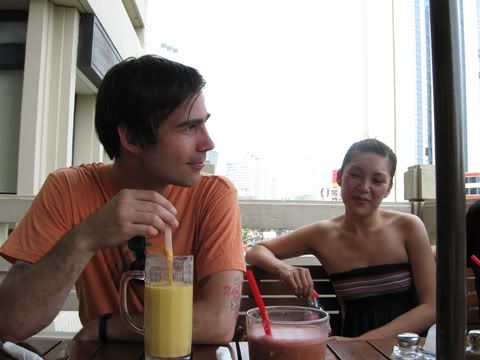 We indulged in smoothies often on this trip. Here, Andrew and
Debbie at Element Fresh.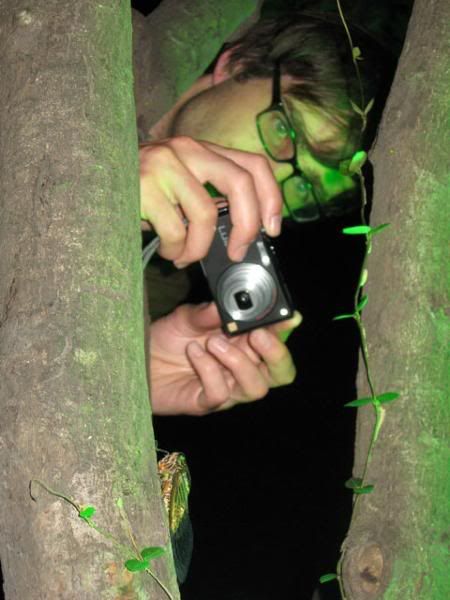 Andrew and a cicada. Eerie green lighting



Jeff Han working pre-event behind Andrew Pommier as I hold one
of Andrew's adidas signature models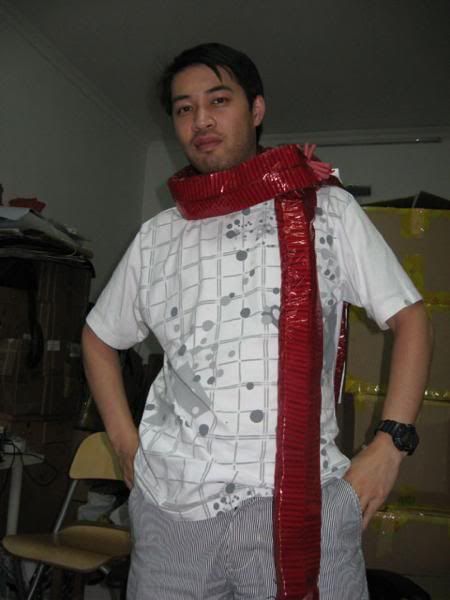 ALIST

fire-cracker scarfing at the

FLY

headquarters.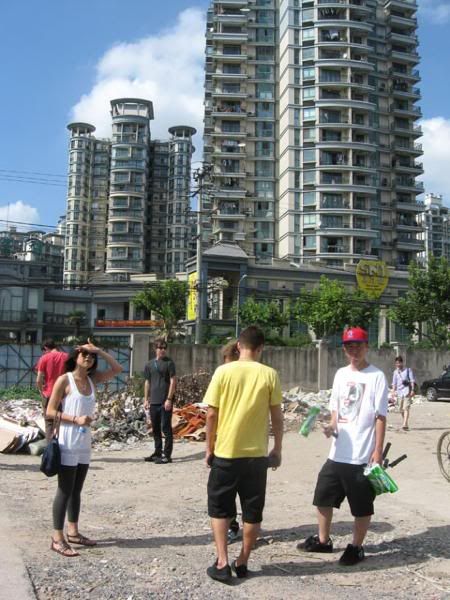 One of our supply missions took us to this spot where
Allister found a pair of used Nike "Rayguns"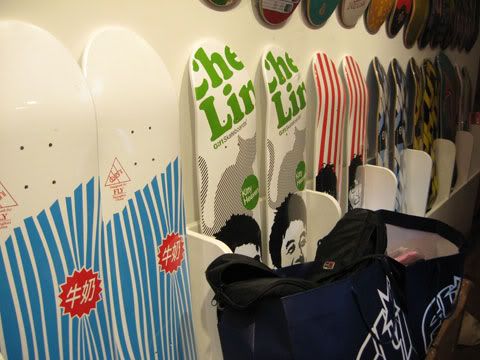 Gift Skateboards out of the

FLY

camp. Check the Matt Irving
"Delphi" collaboration deck. First position.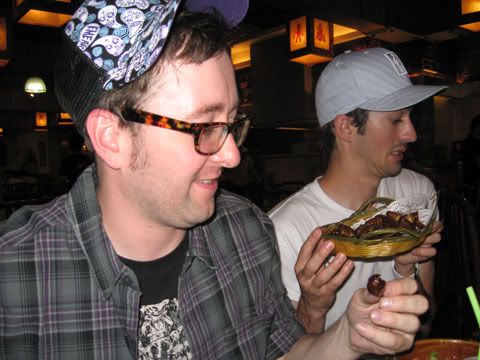 FOS

ate some, Sandro passed on the silk worms.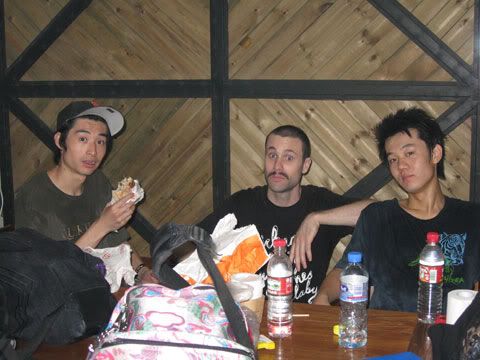 Johnny Tang, Mat Morgan & Che Lin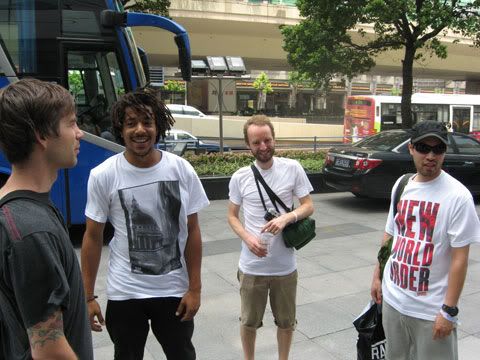 Andrew Pommier, Benny Fairfax, Benjamin Deberdt,
& Allister Lee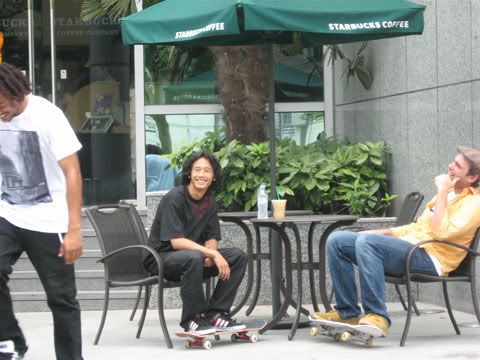 Benny Fairfax, Lem Villemin & Matt Irving



Whatever it is she's making, she's obviously the best with all those
trophies…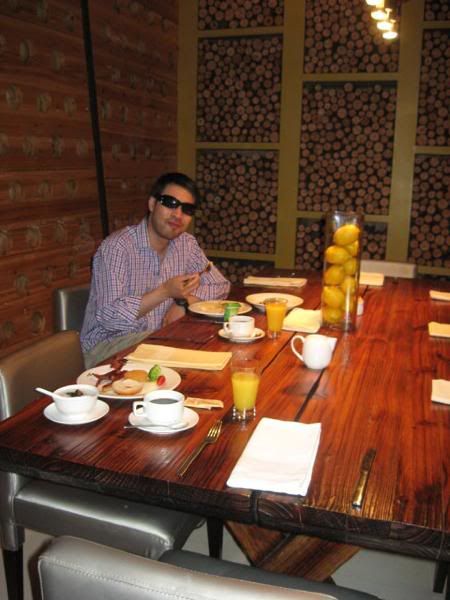 Breakfast at the Regent Shanghai with Allister Lee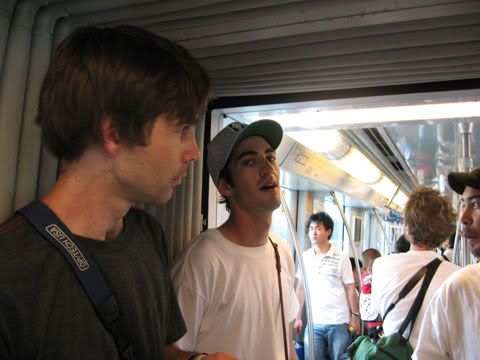 A group of us took the subway around Shanghai. Andrew, Sandro
& Allister, oh, and Benjamin's back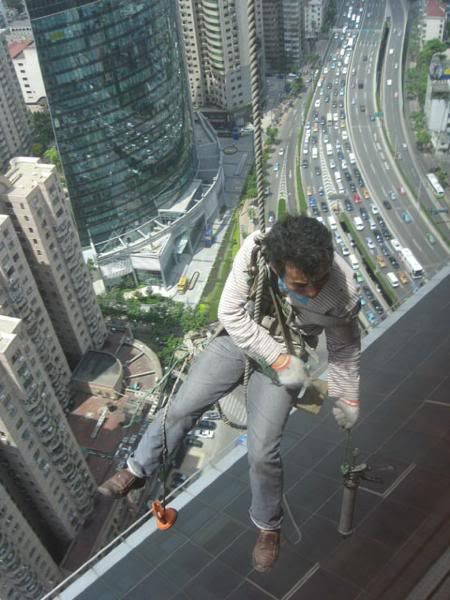 Outside my hotel window on the 31st floor.
Single rope, single plank.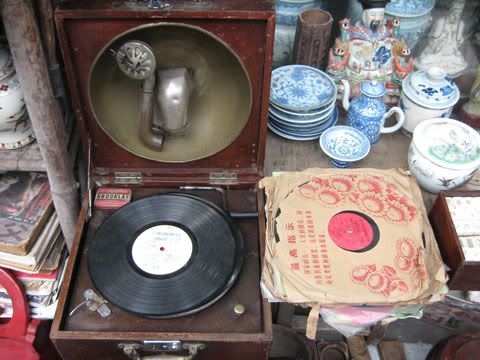 Chinese 78's and a player… and so much more…



I'm so down for this kind of stuff.
Crawfish sidewalk sale!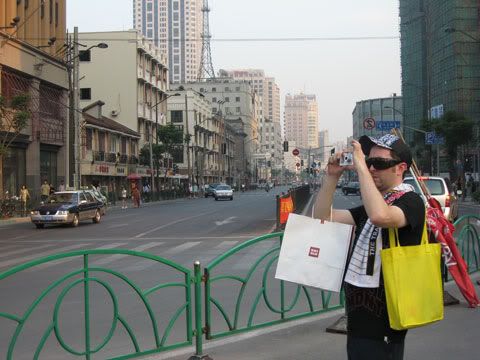 FOS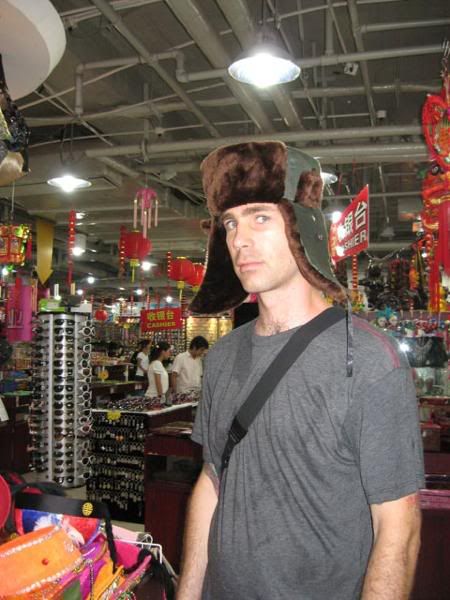 Pommier



The whole crew (including Brian Smith) at Love Park, Shanghai.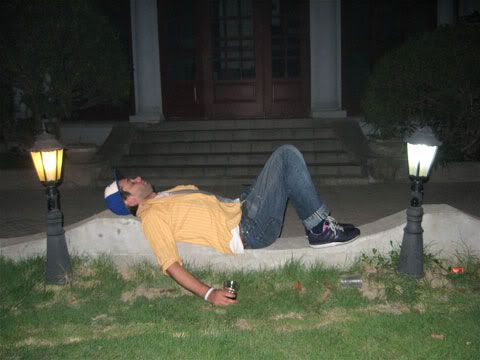 Irving out… probably the most humidity and heat I've felt ever.



Mat Morgan riding through a restaurant on a Big Red



To Use Sparingly


---


For complete photo-blog on the skatepark, the skateboarding contest and the awards party, check out:
Skate Here: The Building of a Skatepark
Skate Here Part 1: Art Installation & Press Conference
Skate Here Part 2: Contest Skating
Skate Here Part 3: Contest Finals
Skate Here Part 4: After Party
Also…
Color Magazine Flickr Photos
Kirk Dianda Flickr Photos
Benjamin Deberdt Photos