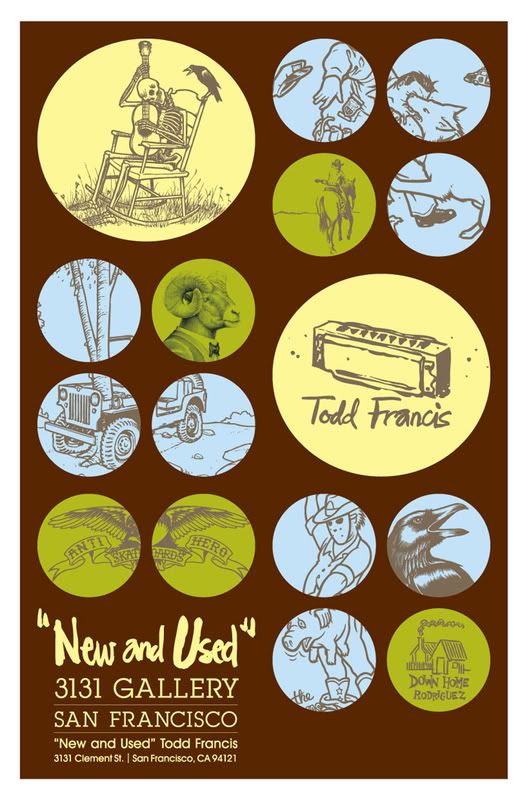 Todd Francis & Ryan Kingman @ the Element office, prepping for the
opening. That's Kingman behind the Brazilian politician illustration
(Bob Burnquist; Anti-Hero original graphic).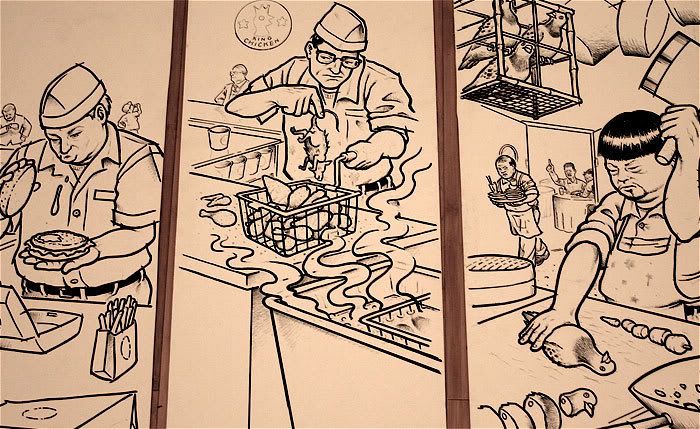 This photo ran in the San Francisco Chronicle on Thursday, September 25.
I recieved a batch of phone calls from concerned readers regarding both the
subject of hacking pigeons on a chopping board as well as the Chinese
man wielding the blade. Good times…

Todd completed the third of his three part "New" works here at the space.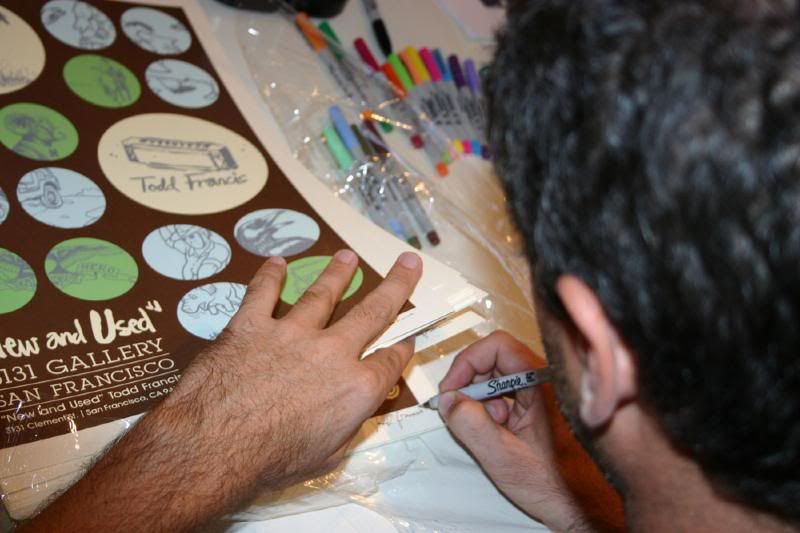 Qty of 100, 12" x 18" 5 color hand-screened prints for "New and Used"

The Full Kit
50 signed and numbered 8" decks for the show. 6-color, screened boards
featuring selected graphics from Anti-Hero, Real, Stereo, and Element,
along with their logos
100 signed 5-color screened 12" x 18" prints along with a dump load of
stickers that Todd created all specifically for this show. The issue of SLAP
features Todd's Artist Portfolio.
Todd also did a "Bloodsucking Financial Institution" Credit Covers, which was part of this "Kit"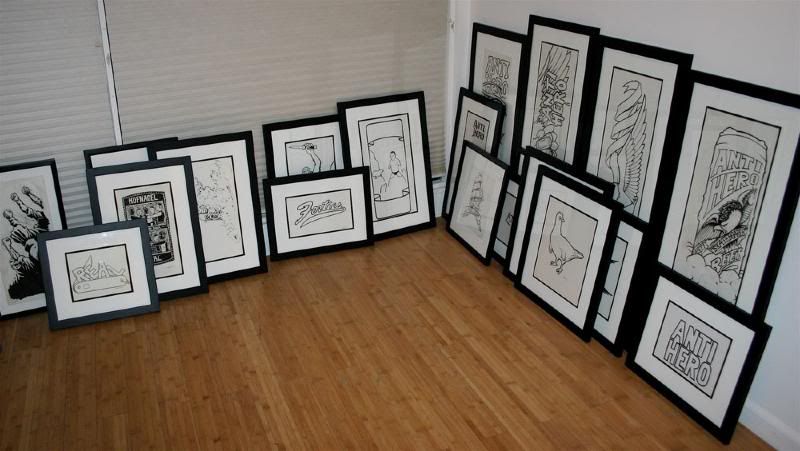 John Cardiel "Natures Revenge, Pigeons" 1996
Julien Stranger "Natures Revenge, K-9" 1996


Element; Brent Atchley "Forage, Bear" 2006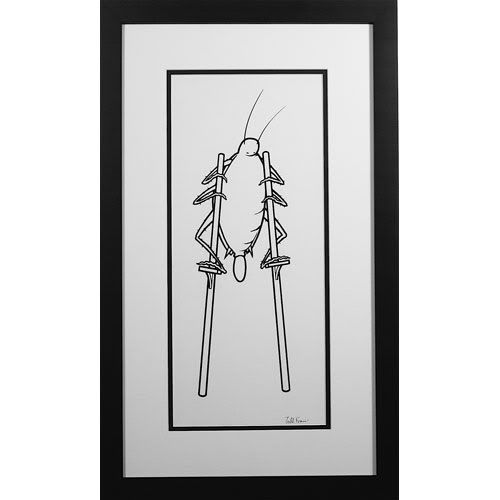 Anti-Hero; Julien Stranger "Roach, Egg" 1997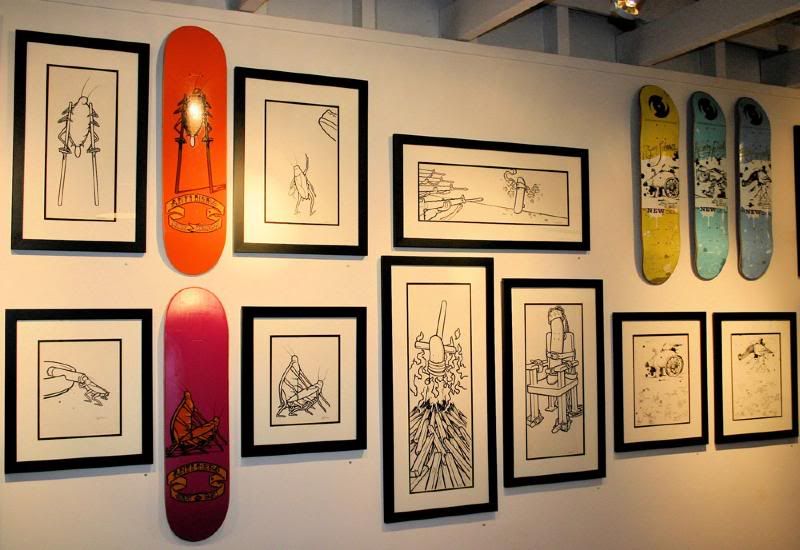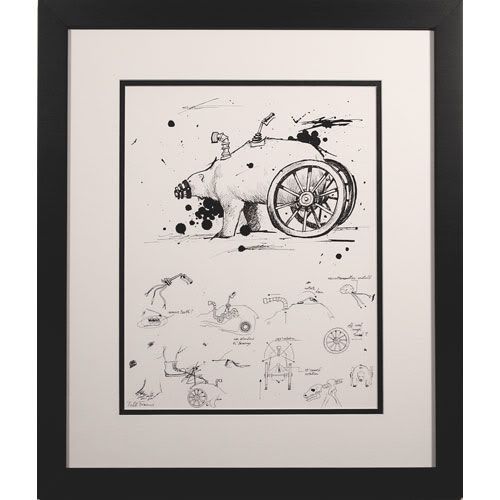 New Deal; Ryan Johnson "Da Vinci, Polar Bear" 2000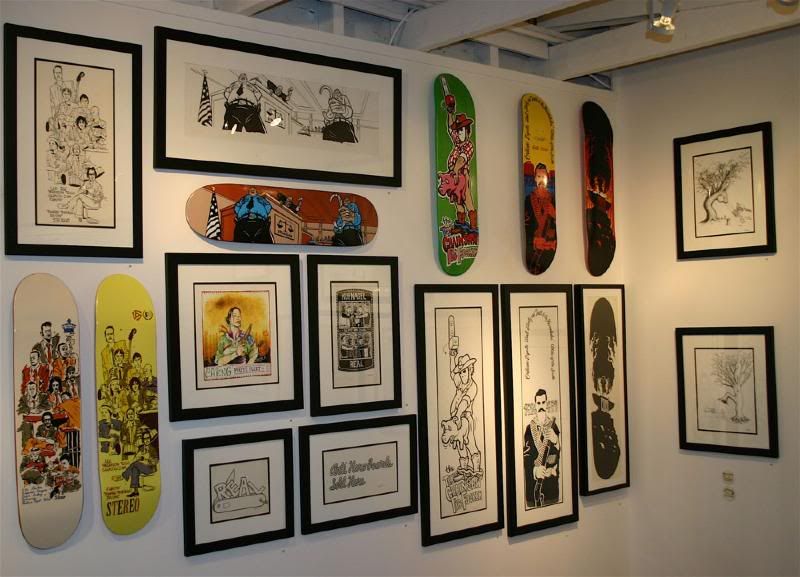 Anti-Hero; John Cardiel "Zapatista" 1996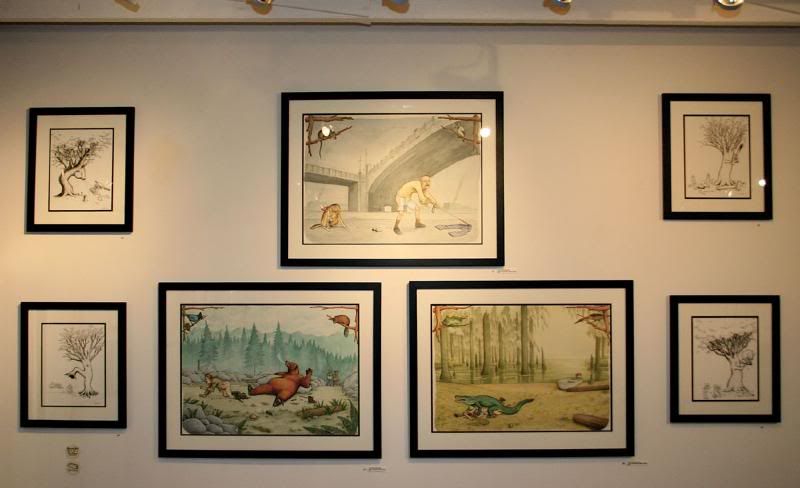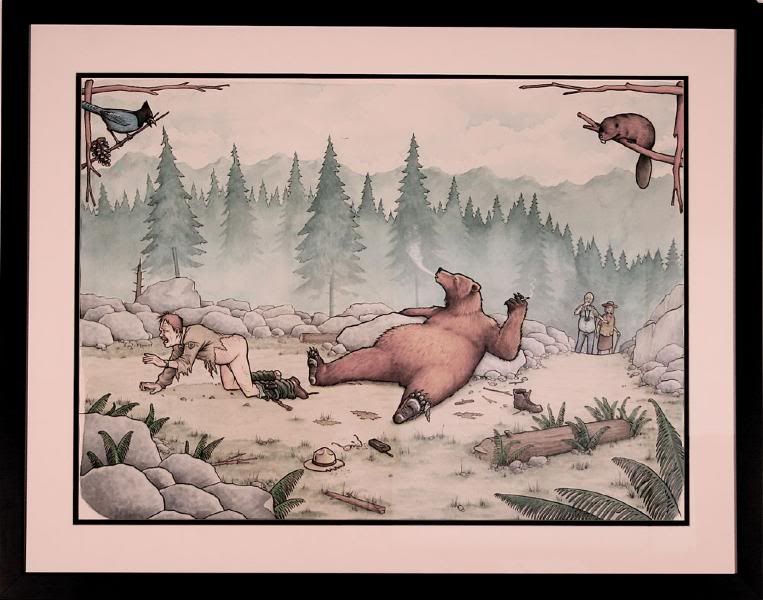 One of three new works, "Park Ranger" 2008

"Butterfly Collector" 2008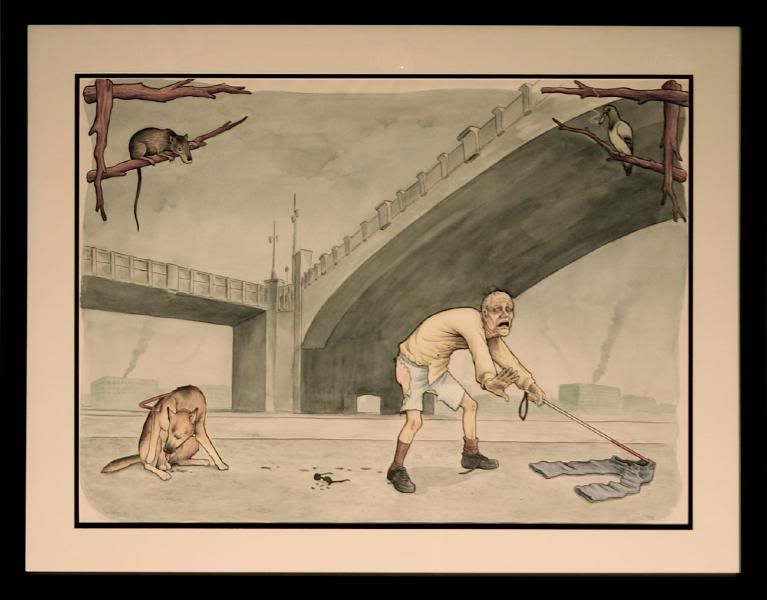 "Visually Impaired" 2008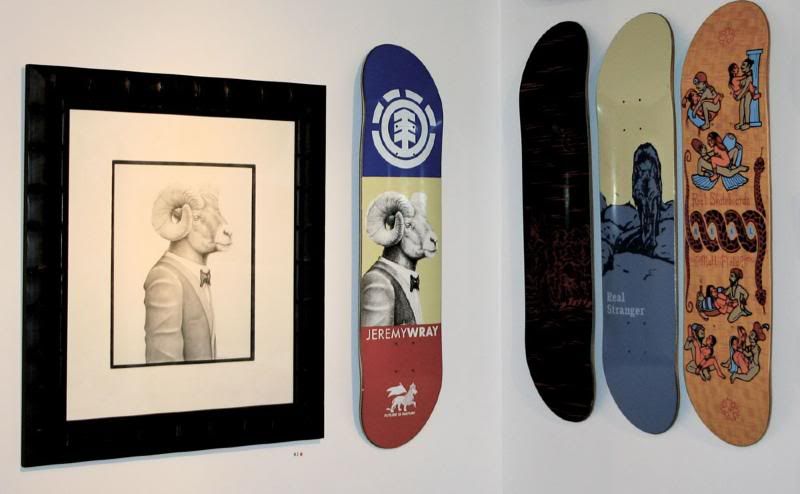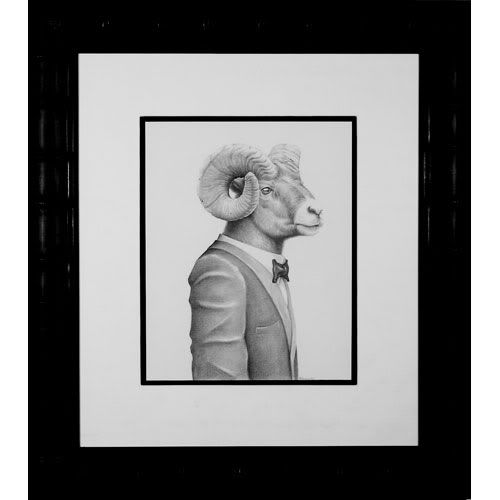 Element; "Ram" Courtesy of J.S.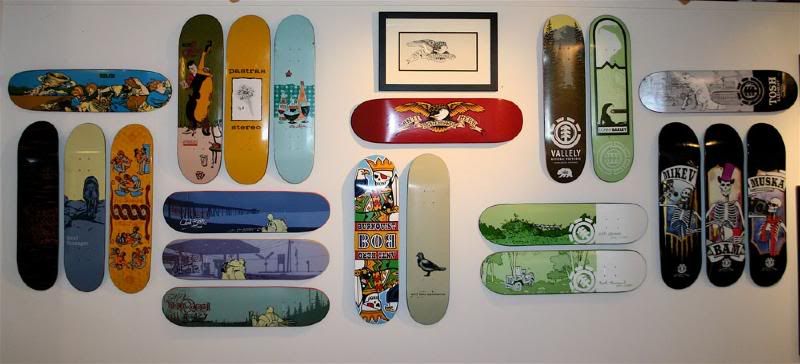 Anti-Hero; John Cardiel "Disease, Flesh Eating Bacteria" 1997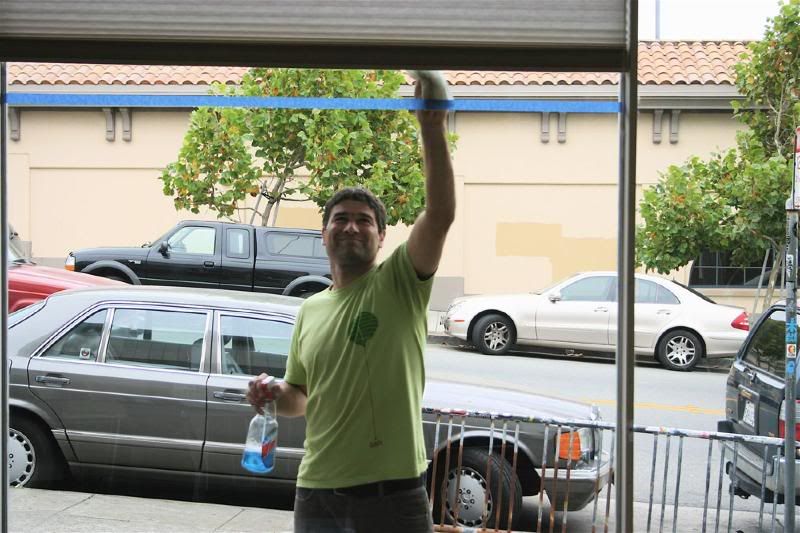 Todd cleaning the windows before the show decals go up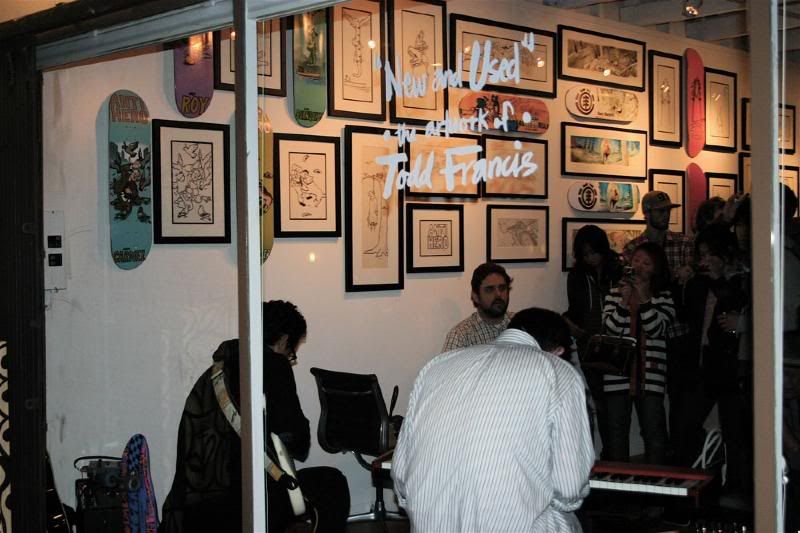 We were so honored that Tommy Guerrero played again here at 3131…
Marc and Tommy G.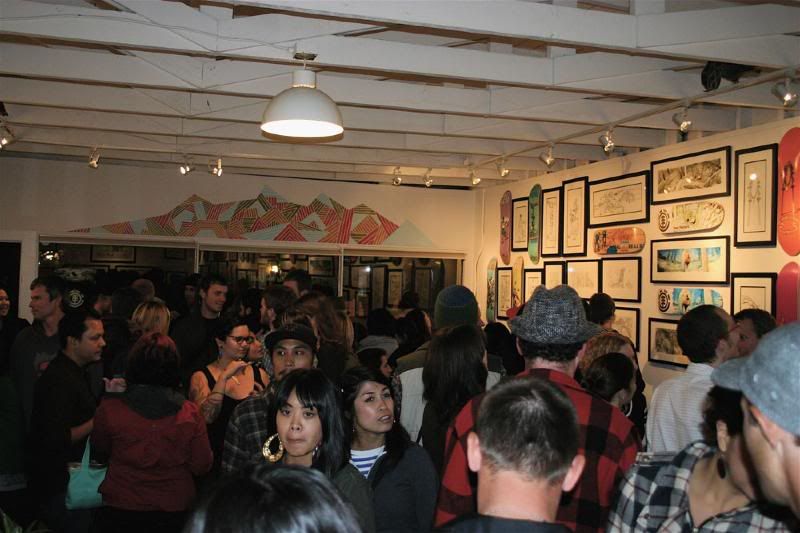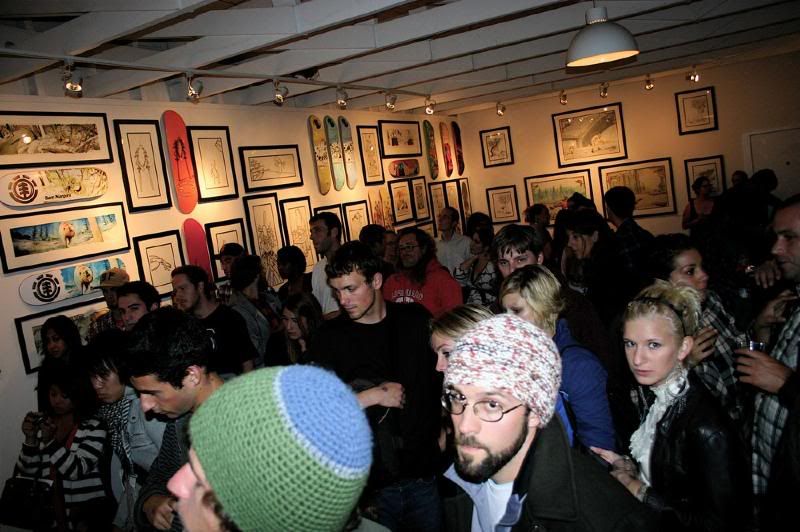 Yong-Ki Chang with Todd Francis and Todd Bratrud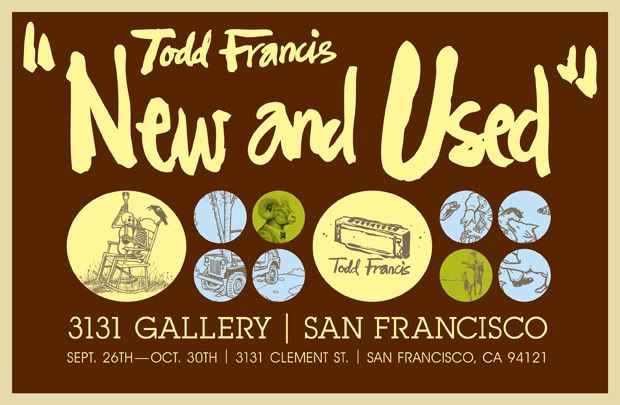 Installation at 3131 Clement Gallery is open until October 30
Viewings by appointment
Original artwork for sale exclusively on this site starting next week
Thank you… Todd Francis, Tommy Guerrero, Jim Thiebaud, Julien Stranger, Ryan Kingman, Johnny Schillereff, Chris Pastras, Mark Whiteley, Craig Harbick, Duane Lamb, Marcus Lin, Ferris Plock, Travis Jensen, Chris Myers, Anthony David Adams, and Isaac McKay-Randozzi
Mahalo to everyone who supported this years 3131 Clement Gallery show…
For additional coverage and photos, please visit these sites