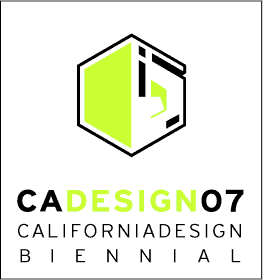 PASADENA MUSEUM OF CALIFORNIA ART-
The California Design Biennial is a juried cross section of the most innovative and important design produced in the state over the past two years and is the only exhibition that highlights the unique achievements of California designers. The exhibition is comprised of fashion, furniture, transportation, consumer products, and graphic design selected by a jury of renowned design professionals. This is the third California Design Biennial and builds upon the success of the 2003 and 2005 exhibitions which attracted a large audience of both designers and the general public and garnered much national press, including the Los Angeles Times and The New York Times.
The original California Design Biennial was organized to showcase excellence and innovation in the field of design and to raise awareness of California's role as an international design center. The exhibition is structured to bring attention to new directions in design and explore the ways that design impacts and inspires everyday life. Some of the featured selections include products and designs from larger, well known firms like Apple, Mitsubishi, and Belkin to newer designers such as Rodarte, fuseproject, and mike and maaike.
Juried by a veritable who's who in the world of design, this year's jury includes Lisa Love, West Coast Editor, Vogue; Michael Worthington, Co-Director, Program of Graphic Design, CalArts; Stewart Reed, Chair Transportation Design, Art Center College of Design; Gadi Amit, President, New Deal Design, LLC and Laura Dye, Brand and Design Strategist and Art Center College of Design Instructor. The Pasadena Museum of California Art opened to the public on June 1, 2002 and is the only museum in the region devoted exclusively to California art and design. Our vision is to recognize and build awareness about California as a center of creativity and place the contributions of California artists and designers in a national and international context. The California Design Biennial supports the mission of the PMCA by bringing recognition to contemporary design.
GEOFF MCFETRIDGE won the GRAPHICS selection at the biennial.
Thanks to

MEDIABISTRO

.COM for their photos and comments on the exhibition.
Solitary Art のGEOFF MCFETRIDGE が第三回 the California Design Biennial の GRAPHICS 部門にて最優秀賞に輝きました。上記は、the California Design Biennial に関する記事。2年に一度しか行われないこの展示会は、カリフォルニアのデザイナーの独創的な作品に対する世間の認識度を高めようという目的で開かれています。
この展示会に関する写真やコメントの掲載に対して、

MEDIABISTRO

.COM に感謝を。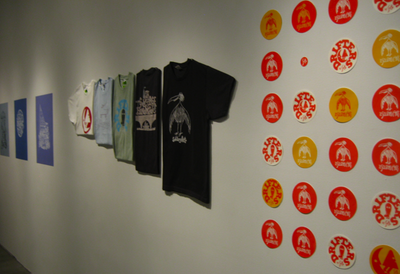 SOLITARY ARTS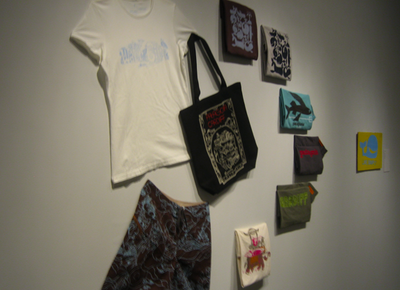 GM x Patagonia

Exhibit: August 19 – September 30 at PMCA