Todd Francis
Original Line Art
Chris Pastras "The Harder They Come"
$ 800.00
Todd Francis started working on Stereo graphics in 1993, while also creating artwork for Antihero, Real, and Spitfire. Over the last eight years, Todd has been designing full-time for Element Skateboards. His work has been exhibited in galleries all across the globe. Todd will be participating in a series of art shows this coming summer '07 called Elementrio, sponsored by Element Skateboards. More of Todd's work can be seen at www.toddfrancis.com.
The Harder They Come – Jimmy Cliff * Chris Pastras Original Line Art – Unframed
Dimensions: Approx.
THIS PIECE WAS UNSHOWN AT THE SHOW BUT TODD WAS GENEROUS IN OFFERING THIS TO US.
$800
ORIGINAL STEREO DECKS ARE NOT FOR SALE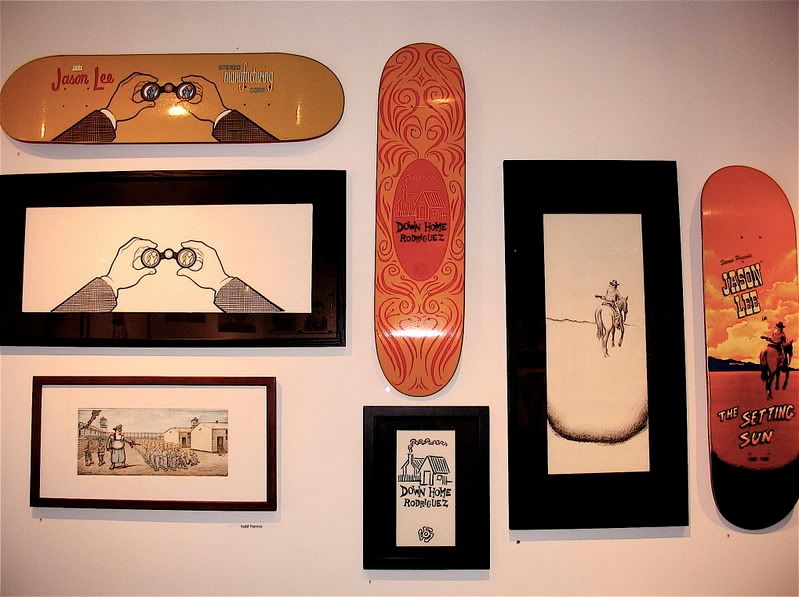 Layout at the Stereo 15 Year Anniversary Show, April 21, 2007
3131 Clement, San Francisco, California